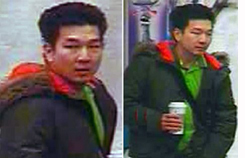 Police have released photos of a man wanted in connection with a sexual assault in North York on Friday.
It happened around 11 a.m. in the Empress Walk shopping complex on Yonge Street, north of Sheppard Avenue East.
A 22-year-old woman told police the man approached and sexually assaulted her, but fled when a witness confronted him.
Investigators hope the stills from the centre's surveillance video will help identify the man.
Click here for more photos.