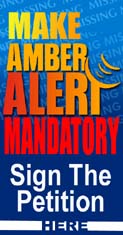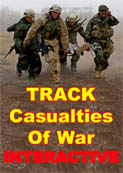 \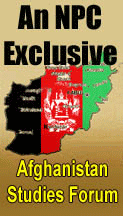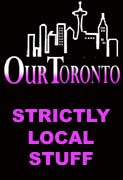 * * * T O P S T O R I E S * * *

Sony releases The Interview for streaming
"The Interview" became available for rental on a variety of digital platforms Wednesday, including Google Play, YouTube Movies, Microsoft's Xbox Video and a separate Sony website, Sony Pictures announced. The movie, released at 1 p.m. EST, costs $5.99 to stream and $14.99 to purchase. It also will open in over 300 theaters on Thursday. The decision not to release the film was widely criticized, with President Obama one of Sony's harshest critics. [ More ]

Sony: "The Interview' will run after all"
"The Interview" is getting time on the big screen this Christmas after all. In a statement Tuesday, Sony confirmed that it will be releasing the film in "limited release" in the US on Christmas Day. "We have never given up on releasing The Interview and we're excited our movie will be in a number of theaters on Christmas Day," said Michael Lynton, CEO of Sony Entertainment. "We are continuing our efforts to secure more platforms and more theaters." [ More ]


US, Cuba patch relations in historic accord
President Obama announced the U.S. is re-establishing long-broken diplomatic relations with Cuba, declaring an end to America's "outdated approach" to the communist island in a historic shift aimed at ending a half-century of Cold War enmity. "These 50 years have shown that isolation has not worked," Obama said. As Obama spoke to Americans, Cuban President Castro addressed Cubans, where schoolchildren interrupted their lessons to listen. [ More ]


Canada Vatican talks led to Cuba deal
The historic breakthrough in U.S.-Cuban relations began in spring 2013, when President Obama authorized secret talks with Cuba, the same tactic he used to open nuclear negotiations with Iran. Months of talks in Canada and at the Vatican culminated on Tuesday, when Obama and Raul Castro spoke by phone for nearly an hour and gave final assent to steps that could end a half-century of enmity and reshape Western Hemisphere relations. [ More ]

Horror over Sydney siege turns to anger
Horror over a deadly siege morphed into anger Tuesday as leaders of a grieving nation demanded to know how a man with a violent criminal history slipped through the cracks and ended up in the downtown Sydney cafe where he took 17 people hostage. The 16-hour siege ended in a barrage of gunfire and screams early Tuesday morning when police stormed into the Lindt Chocolat Cafe in a desperate bid to free the hostages. [ More ]

CIA boss defends post 9/11 strategy
CIA Director John Brennan has said some of the agency's interrogation methods after 9/11 were "abhorrent." But he said overall the interrogation program implemented after 9/11 yielded information that saved lives. A scathing Senate report said "brutal" methods like waterboarding and sleep deprivation were ineffective. Speaking at CIA headquarters, Brennan admitted some officers acted beyond their authority and should have been held accountable. [ More ]

STRANGE DAYS — Odd and Weird News
LOS ANGELES, California, NC (Gawker.com) - The years-long litigation involving a Los Angeles third-grade teacher who blindfolded his students and forced them to eat cookies made with his semen ended last month with a $140 million settlement between the school district and the victims. Mark Berndt's behavior was finally exposed in 2012. A 19-year-old photo pharmacy clerk called police after the teacher brought in "bondage-style photos" of blindfolded kids, [ More ]
HARTFORD, Connecticut (Raw Story) - A Connecticut inmate awaiting execution for his role in the killings of a woman and her two daughters says he is refusing to eat prison food that he believes is not kosher. Steven Hayes sued the Department of Correction in August, alleging it would not serve him a kosher diet. He filed an amended complaint which was made public Wednesday, detailing what he describes as "extreme weight loss." [ More ]
FORT LAUDERDALE, Florida (Raw Story) - Two ministers and a 90-year-old homeless advocate in Fort Lauderdale, Florida, face up to 60 days in jail and a $500 fine for violating a city ordinance that effectively outlaws sharing food with homeless people in public. Homeless advocate Arnold Abbott, along with pastors Dwayne Blackand and Mark Sims, were arrested on Sunday after distributing food to the needy on a public sidewalk. [ More ]
VIRGINIA BEACH, Va. (MediaLite) - There are people who, of course, might take issue with President Obama ordering airstrikes in Syria against ISIS, but only one man is daring to sue him over it. That's right, Virginia man Bill Kearon has filed a lawsuit against the President of the United States because he believes the airstrikes being carried out to take out this terrorist group are unconstitutional. [ More ]
FLORENCE, Kentucky (AP) - A white supremacist is running a write-in campaign for U.S. Senate in Kentucky to promote his anti-Semitic slogan: "With Jews we lose." Robert Ransdell's name won't appear on ballots, but county clerks must count write-in votes for the Cincinnati coordinator of National Alliance who is also affiliated with the KKK. [ More ]
JESSAMINE COUNTY, Kentucky (Gawker) - A Kentucky jail inmate is under investigation for murder after he allegedly shared his contraband drug-soaked underwear with a cellmate, who died of a methadone overdose. Jessamine County jailers said Michael Jones, 55, soaked the underpants in liquid methadone during a temporary funeral leave. He allegedly ripped up the dosed undies and shared them with cellmates. [ More ]
MUSCLE SHOALS, Alabama (ABC) - Personal style is designed to make a statement. Still, Hayleigh Black never expected that hers would land her in the principal's office. No sooner had she arrived for her first day back at school this year than the 16-year-old was told to go home. According to the Muscle Shoals school system in Muscle Shoals, Alabama, her red hair was too disruptive to remain in the building. [ More ]
NAIROBI, Kenya (AP) — The circumcision season among Kenya's Bukusu ethnic group brings a festive atmosphere: music, food and free-flowing beer. For the uncircumcised men from other tribes in the area, it's time to flee. At least 12 men from other tribes have been forcibly circumcised since the start of the circumcisions in August, according to police and local authorities. Others have sought refuge in police stations to avoid the knife's cut. [ More ]
HANOI, VIETNAM (Raw Story) - The enduring popularity of "little tiger" as a snack to accompany a beer in Vietnam means that cat owners live in constant fear of animal snatchers, despite an official ban. At an unassuming restaurant next to a carwash in central Hanoi, a cat is prepared for hungry clients: drowned, shaved and burned to remove all fur before being cut up and fried with garlic. [ More ]
SOMEWHERE-IN-TURKEY (Washington Times) - A Turkish Twitter user learned the hard way that Muslim hardliners mean business when they preach against disrespecting their god's name: He was sentenced to prison for using a social media handle that included the word "Allah." The man adopted the Twitter handle "@CenabiAllah." He was arrested and charged with "humiliating the religious values accepted by a part of the people." [ More ]

RAMALLAH, Palestine (Kawther) - Two Palestinian children were sexually assaulted by an armed Israeli assailant dressed in a police uniform. The perpetrator, driving a white car with Israeli license plates, approached the two boys while they grazed their goats in a field. With his firearm visible, he ordered them to strip from the waist down and sexually assaulted them one at a time. Asked to comment, Paris Hilton said, "that's hot!" [ More ]

Email: info@natparty.com
300 Coxwell Avenue
P. O. Box 3037
Toronto ON M4L 2A0 Canada
More Headlines

.
Killings of two New York officers trigger backlash
Ex-President George H.W. Bush taken to hospital
Black officer kills armed black 18-year-old near Ferguson
Chicago Mayor Rahm Emanuel's son Zach robbed and roughed up
Tent city sprouts in shadow of downtown Detroit
Jordan hangs eleven after lifting execution ban
Senate Torture Report, Full Text PDF File
Former Vice President Dick Cheney says CIA torture report is 'full of crap'
Racial profiling will still be allowed at airports, along border despite new policy
"Jihadists" in Syria write home to France: 'My iPod is broken. I want to come back'
Higher prices, shortages create pressure for so-called "ISIS"
British teen admits 14-year-old boy's "sexual, sadistic" murder
Syrian Defector: Assad Poised to Torture and Murder 150,000 More - See more at: http://www.thedailybeast.com/articles/2014/07/31/syrian-defector-assad-poised-to-torture-and-murder-150-000-more.html?utm_source=feedburner&utm_medium=feed&utm_campaign=Feed%3A+thedailybeast%2Farticles+%28The+Daily+Beast+-+Latest+Articles%29#sthash.f5TX5EFl.dpuf
Syrian Defector: Assad Poised to Torture and Murder 150,000 More - See more at: http://www.thedailybeast.com/articles/2014/07/31/syrian-defector-assad-poised-to-torture-and-murder-150-000-more.html?utm_source=feedburner&utm_medium=feed&utm_campaign=Feed%3A+thedailybeast%2Farticles+%28The+Daily+Beast+-+Latest+Articles%29#sthash.f5TX5EFl.dp
C A N A D A

Canadian shot by U.S. border guards at Ambassador Bridge
F-35 purchase cost could rise by $1B to replace lost aircraft

Ottawa shooting: Federal nerve centre relied on dubious reports

Victoria lawyer Doug Christie, who defended Zundel and Keegstra, is dying - See more at: http://www.timescolonist.com/news/local/victoria-lawyer-doug-christie-who-defended-zundel-and-keegstra-is-dying-1.80575#sthash.K3ROXUwt.dpuf
Victoria lawyer Doug Christie, who defended Zundel and Keegstra, is dying - See more at: http://www.timescolonist.com/news/local/victoria-lawyer-doug-christie-who-defended-zundel-and-keegstra-is-dying-1.80575#sthash.K3ROXUwt.dpuf
Victoria lawyer Doug Christie, who defended Zundel and Keegstra, is dying - See more at: http://www.timescolonist.com/news/local/victoria-lawyer-doug-christie-who-defended-zundel-and-keegstra-is-dying-1.80575#sthash.K3ROXUwt.dpuf
Victoria lawyer Doug Christie, who defended Zundel and Keegstra, is dying - See more at: http://www.timescolonist.com/news/local/victoria-lawyer-doug-christie-who-defended-zundel-and-keegstra-is-dying-1.80575#sthash.K3ROXUwt.dpuf
Victoria lawyer Doug Christie, who defended Zundel and Keegstra, is dying - See more at: http://www.timescolonist.com/news/local/victoria-lawyer-doug-christie-who-defended-zundel-and-keegstra-is-dying-1.80575#sthash.K3ROXUwt.dpuf
Victoria lawyer Doug Christie, who defended Zundel and Keegstra, is dying - See more at: http://www.timescolonist.com/news/local/victoria-lawyer-doug-christie-who-defended-zundel-and-keegstra-is-dying-1.80575#sthash.K3ROXUwt.dpu
Tori Stafford killer Terri-Lynne McClintic admits prison assault