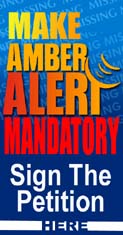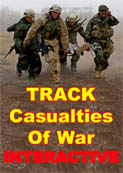 \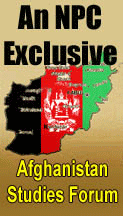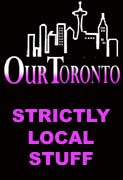 * * * T O P S T O R I E S * * *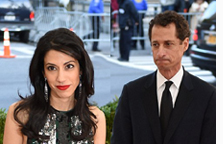 Huma! — She's had enough Weiner!

Huma Abedin is separating from the Weiner man in the wake of his latest sexting scandal. She released a statement after the New York Post reported that Weiner had been sending lewd texts to another woman, marking the third time he had been caught in five years. In one picture, the Weiner Man showcased his junk in boxer briefs while their 4-year-old son Jordan lay asleep next to him in bed. [ More ]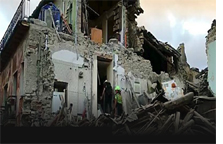 Quake toll in central Italy drops to 241
The number of people killed in the earthquake Wednesday that has devastated parts of central Italy dropped to 241 on Thursday after one of the hard-hit areas adjusted its figures. Operations chief Immacolata Postiglione said the toll was lowered from the 247 she had reported earlier Thursday, due to a revision from the area of Arquata in Le Marche region. Most of the dead — 195 — were in Amatrice and Accumuli and their nearby hamlets. [ More ]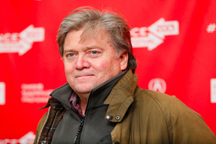 Trump hires Breitbart exec Bannon
Donald J. Trump has shaken up his presidential campaign for the second time in two months, hiring a top executive from Breitbart News and promoting a senior adviser in an effort to right his faltering campaign. Stephen Bannon, the executive chairman of Breitbart News LLC, will become the Republican campaign's chief executive, and Kellyanne Conway, a senior adviser and pollster for Mr. Trump and Gov. Mike Pence of Indiana, will become campaign manager. [ More ]

Donald Trump Monday sought to turn the tables on Democratic critics who are depicting him as unfit for office. Painting a grim picture of a world under attack and a homeland threatened by terror, he argued that Hillary Clinton doesn't have the "mental and physical stamina" to fight ISIS. He argued only he could be trusted during a speech outlining how he would combat Islamic terrorism, characterizing the fight as an struggle like that of the Cold War. [ More ]

The Secret Service has not formally spoken to Donald Trump regarding a suggestion that "Second Amendment people" could stop Hillary Clinton from curbing gun rights, according to a federal official. CNN previously reported that the agency had done so. Speaking at a rally on Tuesday, Trump said: "If Clinton gets to pick her judges, nothing you can do folks." He then went on to state: "Although the Second Amendment people, maybe there is." [ More ]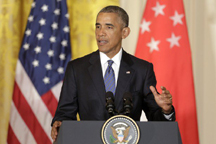 Globalist panic: Obama warns 'dump Trump'
President Obama slams Republican nominee for president Donald Trump at a joint press conference with the prime minister of Singapore at the White House Tuesday morning. Obama said Trump does not have the judgment, temperament or understanding to occupy the Oval Office. Obama scolded Trump for his "attack" on a Gold Star family. "He is unfit and woefully unprepared," the Obama stated. The president implored Republicans to un-endorse him. [ More ]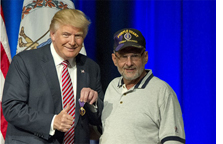 Vet gives Trump his Purple Heart
While telling the story at a rally of a lieutenant colonel who presented him with his Purple Heart medal as a vote of confidence, Trump quipped: 'I always wanted to get the purple heart. This was much easier.' The Purple Heart is awarded to servicemen and women who are wounded in combat, and posthumously to surviving family members of those who are killed in action. Wanting one is akin to a death wish – or close to it. [ More ]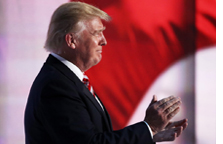 Full text: Donald Trump speech transcript
Remarks as prepared Thursday afternoon: Friends, delegates and fellow Americans: I humbly and gratefully accept your nomination for the presidency of the United States. Together, we will lead our party back to the White House, and we will lead our country back to safety, prosperity, and peace. We will be a country of generosity and warmth. But we will also be a country of law and order. Our Convention occurs at a moment of crisis for our nation. [ More ]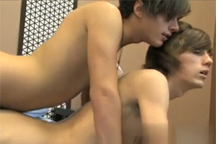 Gay-sex scandal hits Irish seminary
The head of Ireland's biggest Catholic diocese said Tuesday he had moved trainee priests from the country's leading seminary over allegations of homosexual activity among students and staff, including the use of the Grindr dating app. Archbishop of Dublin Diarmuid Martin said the "poisonous" atmosphere caused by claims at St. Patrick's College, the National Seminary for Ireland – led him to transfer students to the Irish College in Rome. [ More ]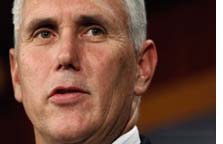 Low-key intro for Pence: You're hired!
Donald Trump introduced Indiana Gov. Mike Pence as his running mate on Saturday, calling him "my partner in this campaign" and his first and best choice to join him on a winning Republican presidential ticket. Skipping the traditional massive rally in favor of a low-key announcement in a Manhattan hotel, Trump tried to draw a contrast between Pence, a soft-spoken conservative, and Hilldog. He spent as much time lambasting Clinton as praising Pence. [ More ]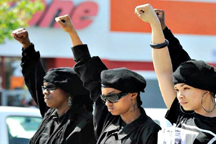 New Black Panthers seek 'own gov't'
Babu Omowale, the so-called national minister of defense for the People's New Black Panther Party, says his group has their sights set on establishing "our own government in a nation within a nation." Omowale was speaking in an interview set to air Sunday night on New York's AM 970. Omowale used the interview to claim five states as belonging to the "Black Nation": Louisiana, Mississippi, South Carolina, Alabama, and Georgia. [ More ]

Police say officers have been targeted in Tennessee, Georgia and Missouri in the aftermath of two high-profile killings of black men by law enforcement. The attack in Tennessee occurred hours before the killing of five police officers in Dallas on Thursday night during a protest. The Tennessee Bureau of Investigation says the attacker told authorities that he was frustrated by the recent killings by police of black men in Louisiana and Minnesota. [ More ]

FBI Director James Comey confirmed that some of Hilldog's statements about her email server to the House Benghazi Committee last October were not true, as evidenced by the bureau's investigation into whether she mishandled classified information. Comey affirmed that the FBI's investigation found information marked classified on her server even after Clinton had said that she had neither sent nor received any items marked classified. [ More ]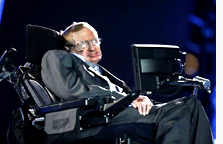 Greedy stupid people will destroy the world
When Larry King first interviewed renowned physicist Stephen Hawking about the state of humankind, his outlook was bleak: "Mankind is in danger of destroying ourselves by our greed and stupidity." That was six years ago. And it turns out his sentiment hasn't changed. At all. "Six years ago, I warned about pollution and overcrowding, The population has grown by half a billion since then with no end in sight," Hawking said [ More ]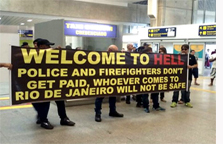 Rio Olympics: "Welcome to Hell!"
Police in Rio protested overnight against late payment of salaries and a lack of equipment ranging from car fuel to toilet paper as the Brazilian city prepares to host the Olympic Games. About 300 police clad in black T-shirts stood on the steps of the state assembly to denounce what they said had been their abandonment ahead of the Olympics. "The police's priority is the people, the government's priority is the Olympics," read one banner. [ More ]

STRANGE DAYS — Odd and Weird News
CARDIFF, Wales (The Sun) - A pedophile mother has been jailed after making home-made porno movies of her having sex with her 14-year-old son. The incest mother sent the clips of "full intercourse" to a cousin in Pakistan along with indecent photos of her three-year-old daughter. [ More ]
GUJARAT, India (Reuters) - Protesters from India's low-caste community blocked roads and attacked government buses in Prime Minister Narendra Modi's home state on Wednesday in a third day of demonstrations over the flogging of four men accused of skinning a cow. The four members of the Dalit community were last week tied to a car in Gujarat state, stripped and flogged with sticks by self-styled hardline Hindu cow protectors who then published a video of the attack as a "warning" to others. [ More ]
WASHINGTON, D.C. (BBC) - The US Holocaust Memorial Museum has asked people not to play Pokemon Go on their phones during their visit. A spokesman for the museum in Washington said that playing the game inside a memorial to victims of Nazism was "extremely inappropriate." The Arlington National Cemetery, just three miles away from the museum, has also warned off Pokemon players. Both locations feature in the new smartphone game, which has become a commercial and cultural phenomenon. [ More ]
SOMEWHERE-IN-THE-LAND-DOWN-UNDER, Australia (InfoWars) - A Royal Commission into abuse within the Australian Navy has heard graphic claims that cadets were forced into sexual abuse including raping each other. The abuse has been described as a "rite of passage" which included violent initiations rituals including "blackballing" — putting shoe polish on genitals and a "royal flush" which put people's heads in a used toilet and flushing it. [ More ]
SOMEWHERE-IN-NORTHERN-CHINA (BBC) - A video has surfaced online showing staff at a Chinese bank being publicly spanked for poor performance during a training session, sparking outrage. The video, first posted by the People's Daily, shows a trainer asking eight employees why they did not "exceed themselves" at training. He then spanks them with what looks like a stick. Reports say he later also cut and shaved their hair. [ More ]
SOMEWHERE-IN-BRITISH COLUMBIA, Canader (InfoWars) - This item is from Infowars, so take it with a grain of salt — or peanut butter — or penis butter. . . Anyway, Canada's Supreme Court has legalized oral sex with pets as long as no penetration is involved in a ruling slammed by animal rights groups. In Canada, who hasn't had Fido lick them off on those frosty late nights under the comforters? [ More ]
SURREY, Jolly Old England (Raw Story) - Two rookie soldiers were allegedly forced to rape each other during an initiation ceremony at Pirbright Barracks in Surrey. Within weeks off joining the Household Division regiment of the Welsh Guards, the men were reportedly made to perform sexual acts on each other by members of their company. This "initiation" was allegedly caught on video and passed around via WhatsApp and SnapChat. [ More ]
SOMEWHERE-WEST-OF-CAIRO, Egypt (Toronto Sun) - A four-year-old boy has reportedly been sentenced to life in prison in Egypt for a murderous crime spree. The charges date back to 2014, when Ahmed Mansour Karni was two years old. He was convicted of four murders, eight attempted murders, threatening police and vandalizing state property in his home province of el-Fayoum, west of Cairo, according to reports. [ More ]
SAXONY-ANHALT, Germany (The New Observer) - "Refugees" in Germany still find European toilets a "mystery," cannot use them despite being given pictogram instructions, are continuing to leave human excrement on bathroom floors and showers — and this is why Germany has to introduce a new "multicultural toilet." Although this might sound as if it is from some bizarre TV comedy sketch, it is not. [ More ]
MANKATO, Minnesota (Raw Story) - A Mankato, Minnesota man lost his job with a food processing company after his racist diatribe against Black Lives Matter protesters came to light. Brad Schultz ranted against Minneapolis-based activists, the same night demonstrators briefly shut down traffic near the Minneapolis-St. Paul Airport. "You dumb fucking niggers," he wrote on the Black Lives Matter Minneapolis Facebook page. "Get out of town with your bullshit protesting." [ More ]
BAGHPAT India (AP) - Amnesty International has called on Indian authorities to ensure the safety of two young women after their local village council ordered them to be raped and paraded naked after their brother eloped with a married woman. The village council ordered that a woman, 23, and her sister, 15, be raped and paraded naked with their faces blackened after their brother ran away with a woman from the village's dominant Jat caste. [ More ]
RAMALLAH, Palestine (Kawther) - Two Palestinian children were sexually assaulted by an armed Israeli assailant dressed in a police uniform. The perpetrator, driving a white car with Israeli license plates, approached the two boys while they grazed their goats in a field. With his firearm visible, he ordered them to strip from the waist down and sexually assaulted them one at a time. Asked to comment, infamous airhead Paris Hilton said, "that's hot!" [ More ]

NEW Nationalist Party Email Address: natparty@mail.com
300 Coxwell Avenue
P. O. Box 3037
Toronto ON M4L 2A0 Canada
More Headlines

.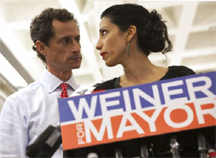 Long-suffering Huma splits from the Weiner Man
Dr. Martin Luther King's niece endorses DONALD TRUMP – "I fully agree with so many things that he's saying"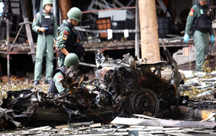 1 Killed, 29 wounded as two bombs hit southern Thailand
Donald Trump meets with Hispanic leaders in New York
Afghan asylum seeker, 22, 'rapes four-year-old boy in toilet cubicle at German migrant centre'
Swedish cops overwhelmed by attacks from Afghanis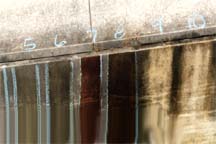 Mysterious black slime attacks iconic Washington memorials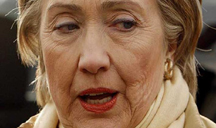 Secret Service whistleblower: Hillary has major neurological problems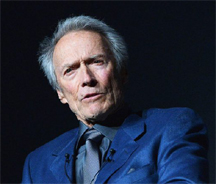 Clint Eastwood On Hillary Clinton: 'It's a tough voice to listen to for four years'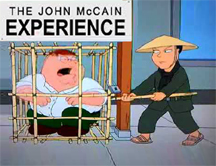 ENOUGH ALREADY!: John McCain, VFW condemn Trump over attacks on Khan family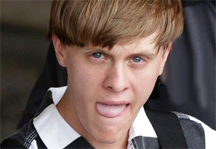 Dylann Roof wrote white supremacist manifestos: prosecutors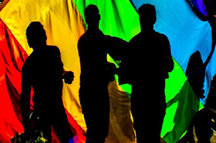 Australian man 'put acid in sex club lubricant'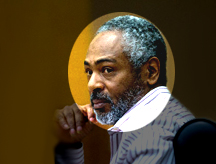 Man gets 40 years for pouring scalding water on gay couple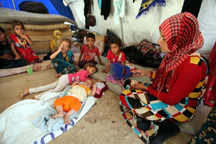 Don't demonize refugees, U.N. says, as poll reveals negative attitudes
Assange promises "most interesting and serious" Hillary emails are yet to come
Uber bleeds more than $1 billion in six months
Two Catholic nuns who worked with the poor in rural Mississippi found fatally stabbed
Radical Islamic extremists to be put in special prison units
US killing more civilians in Syria than they'll admit
Trillion-Dollar Lawsuit Filed to Prove Sandy Hook Staged - See more at: http://americanfreepress.net/?p=22330#sthash.tY7Rq7Y8.dpuf
Trillion-Dollar Lawsuit Filed to Prove Sandy Hook Staged - See more at: http://americanfreepress.net/?p=22330#sthash.tY7Rq7Y8.dpu
Syrian Defector: Assad Poised to Torture and Murder 150,000 More - See more at: http://www.thedailybeast.com/articles/2014/07/31/syrian-defector-assad-poised-to-torture-and-murder-150-000-more.html?utm_source=feedburner&utm_medium=feed&utm_campaign=Feed%3A+thedailybeast%2Farticles+%28The+Daily+Beast+-+Latest+Articles%29#sthash.f5TX5EFl.dpuf
Syrian Defector: Assad Poised to Torture and Murder 150,000 More - See more at: http://www.thedailybeast.com/articles/2014/07/31/syrian-defector-assad-poised-to-torture-and-murder-150-000-more.html?utm_source=feedburner&utm_medium=feed&utm_campaign=Feed%3A+thedailybeast%2Farticles+%28The+Daily+Beast+-+Latest+Articles%29#sthash.f5TX5EFl.dp
C A N A D A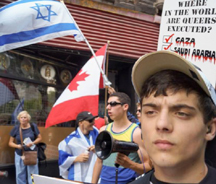 JDL members attacked at BDS World Social Forum in Montreal

RCMP allows Muslim women Mounties to wear hijab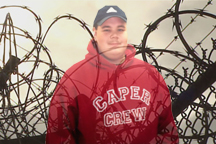 Prison guards in N.B. used 'inappropriate' force on inmate, report says
Canadian tourists concerned as Zika spreads in Florida
'Guard dog' cat attacks pit bull, leaving dog and owner bloodied, in Saanich, B.C.
Government to rebuild immigration detention facilities in Quebec, B.C.
Canada enacts internet ban for sex offenders
Victoria lawyer Doug Christie, who defended Zundel and Keegstra, is dying - See more at: http://www.timescolonist.com/news/local/victoria-lawyer-doug-christie-who-defended-zundel-and-keegstra-is-dying-1.80575#sthash.K3ROXUwt.dpuf
Victoria lawyer Doug Christie, who defended Zundel and Keegstra, is dying - See more at: http://www.timescolonist.com/news/local/victoria-lawyer-doug-christie-who-defended-zundel-and-keegstra-is-dying-1.80575#sthash.K3ROXUwt.dpuf
Victoria lawyer Doug Christie, who defended Zundel and Keegstra, is dying - See more at: http://www.timescolonist.com/news/local/victoria-lawyer-doug-christie-who-defended-zundel-and-keegstra-is-dying-1.80575#sthash.K3ROXUwt.dpuf
Victoria lawyer Doug Christie, who defended Zundel and Keegstra, is dying - See more at: http://www.timescolonist.com/news/local/victoria-lawyer-doug-christie-who-defended-zundel-and-keegstra-is-dying-1.80575#sthash.K3ROXUwt.dpuf
Victoria lawyer Doug Christie, who defended Zundel and Keegstra, is dying - See more at: http://www.timescolonist.com/news/local/victoria-lawyer-doug-christie-who-defended-zundel-and-keegstra-is-dying-1.80575#sthash.K3ROXUwt.dpuf
Victoria lawyer Doug Christie, who defended Zundel and Keegstra, is dying - See more at: http://www.timescolonist.com/news/local/victoria-lawyer-doug-christie-who-defended-zundel-and-keegstra-is-dying-1.80575#sthash.K3ROXUwt.dpu
Tori Stafford killer Terri-Lynne McClintic admits prison assault