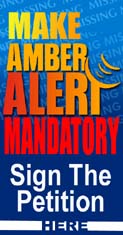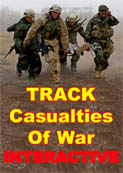 \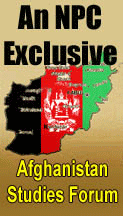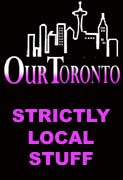 * * * T O P S T O R I E S * * *

Passengers with moments to live screamed in terror and the pilot frantically pounded on the locked cockpit door as a 27-year-old German co-pilot deliberately and wordlessly smashed an Airbus carrying 150 people into an Alpine mountainside. The account of the final moments of Germanwings Flight 9525 prompted some airlines to immediately impose stricter cockpit rules — and raised questions about the co-pilot's motive. [ More ]

NYC fire, building collapse, injures several
An apartment building collapsed in a fiery burst of rubble, and flames spread to two nearby buildings, injuring at least a dozen people and scattering debris across surrounding streets in the heart of Manhattan's trendy East Village. The mayor said preliminary evidence suggested a gas-related explosion was to blame. Flames billowed from the blaze on a block near NYU and the Washington Square Park area on Thursday as 120 firefighters converged to fight it. Smoke could be seen and smelled for miles. [ More ]

John Boner said he's "baffled" by reports that Israel spied on negotiators in the talks over Iran's nuclear program — espionage Israeli officials denied. "I'm baffled by it," Boner said about the report that comes at a time of strained relations between the U.S. and Israel. The Wall Street Journal reported that Israel had shared the information it obtained with U.S. lawmakers and used it to build a case against an emerging nuclear agreement. [ More ]

Clinton: "Why I used one email"
Hillary Clinton sought to tamp down concerns about her use of private email while leading the State Department during a press conference at the United Nations on Tuesday. While she maintained she had not broken any rules, she also said she would not be turning over the private server housing her correspondence. Clinton said she used a private domain for her official work during her time at the State Department out of "convenience." [ More ]

Two charged 3 detained in Nemtsov murder
Five men were behind bars Sunday either charged or suspected in the killing of Kremlin critic Boris Nemtsov, but details remained unclear in the case. The five appeared in a Moscow court, where two of them were charged in connection with the shooting of Nemtsov as he walked across a bridge near the Kremlin on Feb. 27. The other three were remanded to jail pending the filing of charges, which Russian law says must be done within 10 days. [ More ]

Scientists are urged to contact aliens
Scientists at a US conference have said it is time to try actively to contact intelligent life on other worlds. Researchers involved in the search for extra-terrestrial life are considering what the message from Earth should be. The call was made by the Search for Extra Terrestrial Intelligence institute at a meeting of the American Association for the Advancement of Science. But others argued that making our presence known might be dangerous. [ More ]


STRANGE DAYS — Odd and Weird News
ONLY-IN-AMERICA (Raw Story) - An anti-LGBT "activist" has released a video rant in which he declared that so-called ISIS "consists of many homosexuals" and that transgender women want access to women's restrooms so that they can spy on and molest young boys. The self-described "Christian militant" recently became a hero among conservative Christians for his unsuccessful quest to find a bakery that would make him a cake emblazoned with an offensive antigay message. [ More ]
KARURA MWINGI, KENYA (All Africa News) - A man committed bestiality with a chicken in Karura sub location, Mwingi West on Monday. Ndanu Mwatha, 22, said the act, that led to the death of the bird, was in retaliation to the killing of his chicken by his employer. Mwatha said his boss did not compensate him. [ More ]
CHELSEA Manhattan NY (New York Daily News) — His cats do all sorts of tricks — including coming to his defense at trial. An accused perv prep school teacher claimed Thursday that the used bottle of lubricant found in his Chelsea apartment as his ex-fiancée caught him with his 16-year-old student could have been the handiwork of his frisky felines. [ More ]
BOISE, Idaho (Raw Story) - A Boise woman is facing felony charges after police say she beat, kicked, and stomped on the neck of a Jewish woman in an attempt to convert her to Jesus. Calling it a hate crime, prosecutors have charged Margurite Dawn Haragan, 58, with two counts of malicious harassment for beating the woman. [ More ]
COLUMBUS, Georgia (Raw Story) - A 26-year-old homeless man is accused of breaking into a Columbus, Georgia funeral home and sexually assaulting a dead woman's body. Police reported that officers had apprehended and charged Domonique Smith with necrophilia after he allegedly broke into the Hill Watson Peoples Funeral Service, had sex with a deceased woman's body, then stole a bicycle and fled. [ More ]
SOMEWHERE-IN-AMERICA (CNN) - Comcast is notorious for poor customer service, but this latest blunder might be a new low. The company actually changed a customer's name to Asshole Brown, from Ricardo Brown, on a bill after he canceled the cable service. The story was first reported on a consumer advocate "blog." [ More ]
NEW DELHI, India (AP) - A white supremacist is running a write-in campaign for U.S. Senate in Kentucky to promote his anti-Semitic slogan: "With Jews we lose." Robert Ransdell's name won't appear on ballots, but county clerks must count write-in votes for the Cincinnati coordinator of National Alliance who is also affiliated with the KKK. [ More ]
LOS ANGELES, California, NC (Gawker.com) - The years-long litigation involving a Los Angeles third-grade teacher who blindfolded his students and forced them to eat cookies made with his semen ended last month with a $140 million settlement between the school district and the victims. Mark Berndt's behavior was finally exposed in 2012. A 19-year-old photo pharmacy clerk called police after the teacher brought in "bondage-style photos" of blindfolded kids, [ More ]
HARTFORD, Connecticut (Raw Story) - A Connecticut inmate awaiting execution for his role in the killings of a woman and her two daughters says he is refusing to eat prison food that he believes is not kosher. Steven Hayes sued the Department of Correction in August, alleging it would not serve him a kosher diet. He filed an amended complaint which was made public Wednesday, detailing what he describes as "extreme weight loss." [ More ]
FORT LAUDERDALE, Florida (Raw Story) - Two ministers and a 90-year-old homeless advocate in Fort Lauderdale, Florida, face up to 60 days in jail and a $500 fine for violating a city ordinance that effectively outlaws sharing food with homeless people in public. Homeless advocate Arnold Abbott, along with pastors Dwayne Blackand and Mark Sims, were arrested on Sunday after distributing food to the needy on a public sidewalk. [ More ]
MUSCLE SHOALS, Alabama (ABC) - Personal style is designed to make a statement. Still, Hayleigh Black never expected that hers would land her in the principal's office. No sooner had she arrived for her first day back at school this year than the 16-year-old was told to go home. According to the Muscle Shoals school system in Muscle Shoals, Alabama, her red hair was too disruptive to remain in the building. [ More ]
RAMALLAH, Palestine (Kawther) - Two Palestinian children were sexually assaulted by an armed Israeli assailant dressed in a police uniform. The perpetrator, driving a white car with Israeli license plates, approached the two boys while they grazed their goats in a field. With his firearm visible, he ordered them to strip from the waist down and sexually assaulted them one at a time. Asked to comment, Paris Hilton said, "that's hot!" [ More ]

Email: info@natparty.com
300 Coxwell Avenue
P. O. Box 3037
Toronto ON M4L 2A0 Canada
More Headlines

.
Mentally stable at 38,000 feet: Can you trust your pilot?
No clues about why co-pilot would crash plane
Lufthansa CEO stunned that co-pilot apparently crashed plane
Turmoil in Yemen escalates as Saudi Arabia bombs rebels
Yelp 'extremely concerned' about what investigative documentary will reveal
NCAA 'concerned' over Indiana law that allows biz to reject gays
Utah to use firing squads if lethal drugs are unavailable
Gun expert says marathon bombers fired 56 bullets at police
Robert Durst ate final meal at Emeril's restaurant before bust
Durst linked to disappearance of teen girls?
Kraft shares soar on Heinz merger
Tourists flocking to Cuba 'before the Americans come'
Only in Mississippi: Black man found hanging from a tree
Ferguson suspect told police he was aiming for someone else
Young adults want news every day, survey shows
Facebook moves to curb spread of terror, hate speech

Trillion-Dollar Lawsuit Filed to Prove Sandy Hook Staged - See more at: http://americanfreepress.net/?p=22330#sthash.tY7Rq7Y8.dpuf
Trillion-Dollar Lawsuit Filed to Prove Sandy Hook Staged - See more at: http://americanfreepress.net/?p=22330#sthash.tY7Rq7Y8.dpu
Syrian Defector: Assad Poised to Torture and Murder 150,000 More - See more at: http://www.thedailybeast.com/articles/2014/07/31/syrian-defector-assad-poised-to-torture-and-murder-150-000-more.html?utm_source=feedburner&utm_medium=feed&utm_campaign=Feed%3A+thedailybeast%2Farticles+%28The+Daily+Beast+-+Latest+Articles%29#sthash.f5TX5EFl.dpuf
Syrian Defector: Assad Poised to Torture and Murder 150,000 More - See more at: http://www.thedailybeast.com/articles/2014/07/31/syrian-defector-assad-poised-to-torture-and-murder-150-000-more.html?utm_source=feedburner&utm_medium=feed&utm_campaign=Feed%3A+thedailybeast%2Farticles+%28The+Daily+Beast+-+Latest+Articles%29#sthash.f5TX5EFl.dp
LUKA MAGNOTTA FOUND GUILTY (Updates)

C A N A D A
Canadian airlines told to have 2 people in the cockpit
Cable à la carte is finally coming to Canada
Zündelhaus for sale; lists for nearly $1.7 million

Victoria lawyer Doug Christie, who defended Zundel and Keegstra, is dying - See more at: http://www.timescolonist.com/news/local/victoria-lawyer-doug-christie-who-defended-zundel-and-keegstra-is-dying-1.80575#sthash.K3ROXUwt.dpuf
Victoria lawyer Doug Christie, who defended Zundel and Keegstra, is dying - See more at: http://www.timescolonist.com/news/local/victoria-lawyer-doug-christie-who-defended-zundel-and-keegstra-is-dying-1.80575#sthash.K3ROXUwt.dpuf
Victoria lawyer Doug Christie, who defended Zundel and Keegstra, is dying - See more at: http://www.timescolonist.com/news/local/victoria-lawyer-doug-christie-who-defended-zundel-and-keegstra-is-dying-1.80575#sthash.K3ROXUwt.dpuf
Victoria lawyer Doug Christie, who defended Zundel and Keegstra, is dying - See more at: http://www.timescolonist.com/news/local/victoria-lawyer-doug-christie-who-defended-zundel-and-keegstra-is-dying-1.80575#sthash.K3ROXUwt.dpuf
Victoria lawyer Doug Christie, who defended Zundel and Keegstra, is dying - See more at: http://www.timescolonist.com/news/local/victoria-lawyer-doug-christie-who-defended-zundel-and-keegstra-is-dying-1.80575#sthash.K3ROXUwt.dpuf
Victoria lawyer Doug Christie, who defended Zundel and Keegstra, is dying - See more at: http://www.timescolonist.com/news/local/victoria-lawyer-doug-christie-who-defended-zundel-and-keegstra-is-dying-1.80575#sthash.K3ROXUwt.dpu
Tori Stafford killer Terri-Lynne McClintic admits prison assault