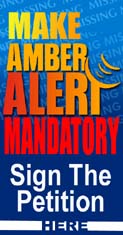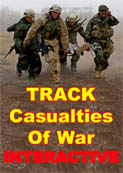 \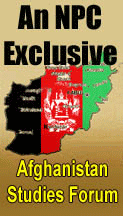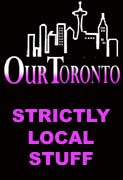 * * * T O P S T O R I E S * * *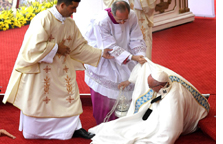 Pope Francis falls over during outdoor Mass
The 79-year-old highly popular Pontiff stumbled at the altar and had to be helped to his feet as he celebrated a Mass at the Jasna Gora Monastery in the southern city of Czestochowa. Pictures show him tumbling to the floor next to steps leading to the open air altar and being helped to his feet by Vatican Master of Ceremonies, Guido Marini. He was uninjured and finished the event, which was aired to a television audience of millions. [ More ]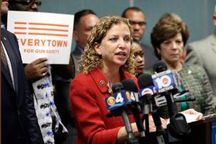 Wasserman booed, escorted out by security
Debbie Wasserman Schultz, the embattled outgoing chair of the Democratic National Committee, was forcibly driven out of her own state delegation's breakfast Monday amid vocal and unwieldy protests by Bernie Sanders' supporters. Schultz, announced Sunday she would resign her chairmanship after emails showed top staffers at the Democratic National Committee worked to undermine Sanders' primary campaign against Hilldog Clinton. [ More ]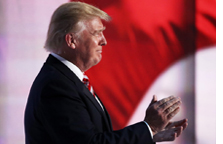 Full text: Donald Trump speech transcript
Remarks as prepared Thursday afternoon: Friends, delegates and fellow Americans: I humbly and gratefully accept your nomination for the presidency of the United States. Together, we will lead our party back to the White House, and we will lead our country back to safety, prosperity, and peace. We will be a country of generosity and warmth. But we will also be a country of law and order. Our Convention occurs at a moment of crisis for our nation. [ More ]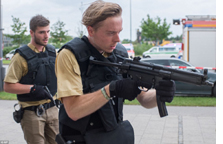 Munich shooting: Gunman acted alone
A shooting at a Munich shopping center which left nine people dead was carried out by one gunman who then killed himself, German police have said. The suspect was an 18-year-old Iranian who lived in Munich, police told a news conference, but his motive is unclear. More than 20 people were injured, three critically, police added. A huge manhunt was launched following reports that 3 gunmen had been involved in the attack at the Olympia center. [ More ]

Democratic presidential candidate Hilldog Clinton has selected Tim Kaine, a moderate senator from Virginia, as her running mate. Mrs. Clinton broke the news in a tweet to her supporters. She plans a formal announcement on Saturday. Hilldog passed over more left-leaning candidates in favor of the 58-year-old senator who opposes abortion and supports free-trade agreements. His home state of Virginia is a major battleground in the coming election. [ More ]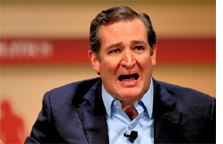 Lyin' cryin' Ted still whining
Ted Cruz Thursday defended his refusal to endorse Donald Trump during his Republican Convention speech.
"I am not in the habit of supporting people who attack my wife and my father," Cruz said at a morning meeting where he faced sharp questions from the Texas delegation in Cleveland. Cruz withheld an endorsement of Trump in his speech, earning a chorus of boos from the floor while getting upstaged in a power play by Trump himself. [ More ]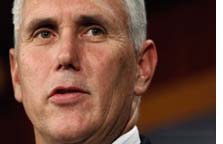 Low-key intro for Pence: You're hired!
Donald Trump introduced Indiana Gov. Mike Pence as his running mate on Saturday, calling him "my partner in this campaign" and his first and best choice to join him on a winning Republican presidential ticket. Skipping the traditional massive rally in favor of a low-key announcement in a Manhattan hotel, Trump tried to draw a contrast between Pence, a soft-spoken conservative, and Hilldog. He spent as much time lambasting Clinton as praising Pence. [ More ]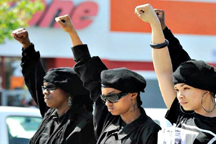 New Black Panthers seek 'own gov't'
Babu Omowale, the so-called national minister of defense for the People's New Black Panther Party, says his group has their sights set on establishing "our own government in a nation within a nation." Omowale was speaking in an interview set to air Sunday night on New York's AM 970. Omowale used the interview to claim five states as belonging to the "Black Nation": Louisiana, Mississippi, South Carolina, Alabama, and Georgia. [ More ]

Police say officers have been targeted in Tennessee, Georgia and Missouri in the aftermath of two high-profile killings of black men by law enforcement. The attack in Tennessee occurred hours before the killing of five police officers in Dallas on Thursday night during a protest. The Tennessee Bureau of Investigation says the attacker told authorities that he was frustrated by the recent killings by police of black men in Louisiana and Minnesota. [ More ]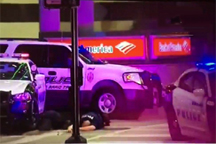 Black Lives Matter protest turns massacre
Five officers are dead — four Dallas police officers and one Dallas Area Rapid Transit officer — after two snipers ambushed and opened fire on police at the end of a peaceful protest against nationwide officer-involved shootings Thursday night, officials say. One suspect is dead, a Dallas police detective tells NBC 5 early Friday morning, and three other suspects were in custody in connection with the shooting. [ More ]

FBI Director James Comey confirmed that some of Hilldog's statements about her email server to the House Benghazi Committee last October were not true, as evidenced by the bureau's investigation into whether she mishandled classified information. Comey affirmed that the FBI's investigation found information marked classified on her server even after Clinton had said that she had neither sent nor received any items marked classified. [ More ]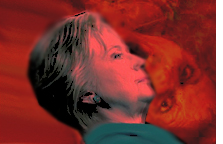 Magic: Lying crooked Hilldog "cleared"
The FBI Director announced the agency is not recommending the Justice Department bring charges against Hillary Clinton, while also denouncing her for the way she handled classified information through private email servers. "Although we did not find clear evidence that Clinton intended to violate laws there is information that they were extremely careless in their handling of very sensitive, highly classified information," Comey said. [ More ]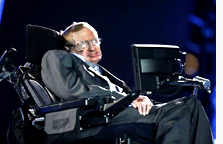 Greedy stupid people will destroy the world
When Larry King first interviewed renowned physicist Stephen Hawking about the state of humankind, his outlook was bleak: "Mankind is in danger of destroying ourselves by our greed and stupidity." That was six years ago. And it turns out his sentiment hasn't changed. At all. "Six years ago, I warned about pollution and overcrowding, The population has grown by half a billion since then with no end in sight," Hawking said [ More ]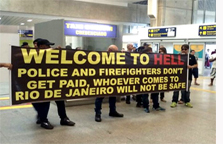 Rio Olympics: "Welcome to Hell!"
Police in Rio protested overnight against late payment of salaries and a lack of equipment ranging from car fuel to toilet paper as the Brazilian city prepares to host the Olympic Games. About 300 police clad in black T-shirts stood on the steps of the state assembly to denounce what they said had been their abandonment ahead of the Olympics. "The police's priority is the people, the government's priority is the Olympics," read one banner. [ More ]

NASA unveils electric-powered plane
A new experimental airplane being built by NASA could help push electric-powered aviation from a technical curiosity and pipe dream into something that might become commercially viable for small aircraft. At a conference on Friday of the American Institute of Aeronautics and Astronautics, NASA announced plans for an all-electric airplane designated as X-57, part of the agency's efforts to make aviation more efficient and less of a polluter. [ More ]

Record illegal families surge across border
The number of illegal immigrant families jumping the border so far this fiscal year has already topped all of 2015, according to Homeland Security statistics released Friday. Some 6,788 people traveling as families were caught on the southwest border in May, putting the total for the first eight months of the fiscal year at nearly 45,000. That's already well above the 2015 yearlong total of fewer than 40,000, though it's short of the record set in 2014. [ More ]

STRANGE DAYS — Odd and Weird News
ROME, Georgia (WTOC.com) - In an attempt to prove they're still relevant, the KKK appears to be using recent police shootings to drive up membership, passing out fliers throughout a Rome neighborhood with accusations aimed at the BLM as well as the Black Panther Party. Lisa Hatcher says that she's lived in Rome for four years and has never come across a flier with such a hateful message, especially one from a group that she thought was the outdated Ku Klux Klan. "It's sad I think and it's pure stupidity really," said Hatcher. "I really didn't think that they were even around anymore. [ More ]
GUJARAT, India (Reuters) - Protesters from India's low-caste community blocked roads and attacked government buses in Prime Minister Narendra Modi's home state on Wednesday in a third day of demonstrations over the flogging of four men accused of skinning a cow. The four members of the Dalit community were last week tied to a car in Gujarat state, stripped and flogged with sticks by self-styled hardline Hindu cow protectors who then published a video of the attack as a "warning" to others. [ More ]
WASHINGTON, D.C. (BBC) - The US Holocaust Memorial Museum has asked people not to play Pokemon Go on their phones during their visit. A spokesman for the museum in Washington said that playing the game inside a memorial to victims of Nazism was "extremely inappropriate." The Arlington National Cemetery, just three miles away from the museum, has also warned off Pokemon players. Both locations feature in the new smartphone game, which has become a commercial and cultural phenomenon. [ More ]
SOMEWHERE-IN-THE-LAND-DOWN-UNDER, Australi (InfoWars) - A Royal Commission into abuse within the Australian Navy has heard graphic claims that cadets were forced into sexual abuse including raping each other. The abuse has been described as a "rite of passage" which included violent initiations rituals including "blackballing" — putting shoe polish on genitals and a "royal flush" which put people's heads in a used toilet and flushing it. [ More ]
SOMEWHERE-IN-NORTHERN-CHINA (BBC) - A video has surfaced online showing staff at a Chinese bank being publicly spanked for poor performance during a training session, sparking outrage. The video, first posted by the People's Daily, shows a trainer asking eight employees why they did not "exceed themselves" at training. He then spanks them with what looks like a stick. Reports say he later also cut and shaved their hair. [ More ]
SOMEWHERE-IN-BRITISH COLUMBIA, Canader (InfoWars) - This item is from Infowars, so take it with a grain of salt — or peanut butter — or penis butter. . . Anyway, Canada's Supreme Court has legalized oral sex with pets as long as no penetration is involved in a ruling slammed by animal rights groups. In Canada, who hasn't had Fido lick them off on those frosty late nights under the comforters? [ More ]
SURREY, Jolly Old England (Raw Story) - Two rookie soldiers were allegedly forced to rape each other during an initiation ceremony at Pirbright Barracks in Surrey. Within weeks off joining the Household Division regiment of the Welsh Guards, the men were reportedly made to perform sexual acts on each other by members of their company. This "initiation" was allegedly caught on video and passed around via WhatsApp and SnapChat. [ More ]
SOMEWHERE-WEST-OF-CAIRO, Egypt (Toronto Sun) - A four-year-old boy has reportedly been sentenced to life in prison in Egypt for a murderous crime spree. The charges date back to 2014, when Ahmed Mansour Karni was two years old. He was convicted of four murders, eight attempted murders, threatening police and vandalizing state property in his home province of el-Fayoum, west of Cairo, according to reports. [ More ]
SAXONY-ANHALT, Germany (The New Observer) - "Refugees" in Germany still find European toilets a "mystery," cannot use them despite being given pictogram instructions, are continuing to leave human excrement on bathroom floors and showers — and this is why Germany has to introduce a new "multicultural toilet." Although this might sound as if it is from some bizarre TV comedy sketch, it is not. [ More ]
MANKATO, Minnesota (Raw Story) - A Mankato, Minnesota man lost his job with a food processing company after his racist diatribe against Black Lives Matter protesters came to light. Brad Schultz ranted against Minneapolis-based activists, the same night demonstrators briefly shut down traffic near the Minneapolis-St. Paul Airport. "You dumb fucking niggers," he wrote on the Black Lives Matter Minneapolis Facebook page. "Get out of town with your bullshit protesting." [ More ]
BAGHPAT India (AP) - Amnesty International has called on Indian authorities to ensure the safety of two young women after their local village council ordered them to be raped and paraded naked after their brother eloped with a married woman. The village council ordered that a woman, 23, and her sister, 15, be raped and paraded naked with their faces blackened after their brother ran away with a woman from the village's dominant Jat caste. [ More ]
RAMALLAH, Palestine (Kawther) - Two Palestinian children were sexually assaulted by an armed Israeli assailant dressed in a police uniform. The perpetrator, driving a white car with Israeli license plates, approached the two boys while they grazed their goats in a field. With his firearm visible, he ordered them to strip from the waist down and sexually assaulted them one at a time. Asked to comment, infamous airhead Paris Hilton said, "that's hot!" [ More ]

NEW Nationalist Party Email Address: natparty@mail.com
300 Coxwell Avenue
P. O. Box 3037
Toronto ON M4L 2A0 Canada
More Headlines

.
U.S. Navy expected to name ship after slain Supervisor Harvey Milk
Charges dropped in Chandra Levy murder
No Obama bounce For DNC Day 3 ratings as they fall behind RNC
WATCH: Barack Obama's speech at 2016 Democratic National Convention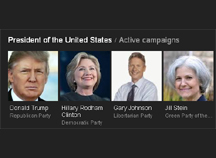 Google tweaks system after Trump left off search results for 'presidential candidates'
MSNBC unearths three-year-old interview with Trump in Moscow: 'I do have a relationship' with Putin
Melania Trump's website yanked offline as questions swirl about her 'degree'
Donald Trump surges to 44 percent, with Clinton at 40 percent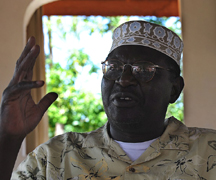 Half-brother Malik Obama: Voting for Donald Trump
Democrats build a wall around the podium in Philly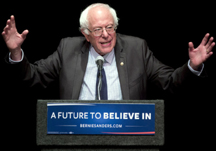 Leaked emails show how Democrats screwed Sanders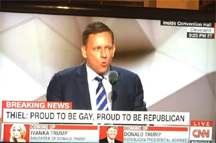 Peter Thiel Comes Out at RNC as gay Republican – Gets STANDING OVATION (VIDEO)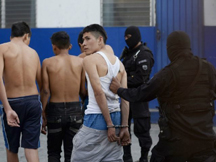 Mexican Newspaper: Build a Trump-style wall with Central America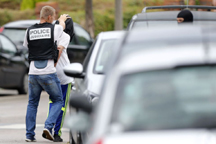 BEHEADED AT THE ALTAR ISIS butchers 'filmed themselves forcing Catholic priest, 84, to kneel before cutting his throat as they chanted Allahu Akbar'
VIDEO: Bizarre Hillary behavior caught on camera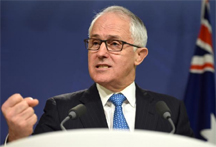 Australia plans indefinite detention of convicted extremists
Five charged over France truck attack; Mohamed planned for year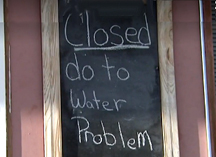 Colorado town's water supply laced with unknown levels of THC, signs show tampering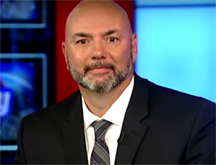 Ex-Secret Service Agent: "People need to know the real Hillary and how dangerous she is"
Hillary Clinton once called disabled children at an Easter egg hunt 'fucking ree-tards' and referred to Jews as 'stupid kikes'
"Fuck Hillary": Remix uncensored
Vietnam vet shot for being a Trump supporter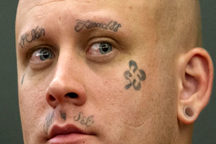 Neo-Nazi gets makeover to hide tattoos from jury
John Hinckley Jr. released from hospital 35 years after shooting Ronald Reagan
Keep Rio bandits happy, France advises Olympic tourists
Kill all disabled people: Letter from Japan rampage suspect
San Diego police say officer fatally shot and another wounded during traffic stop
Stephen Colbert has one question for Donald Trump: 'What does Vladimir Putin's dick taste like?'
China cracks down on Great Wall brick thieves
Migrant Molester: "I hate Sweden, I'm just here to fuck Swedish girls"
Munich gunman was obsessed with Hitler, 'hated Turks and Arabs,' says report
Trillion-Dollar Lawsuit Filed to Prove Sandy Hook Staged - See more at: http://americanfreepress.net/?p=22330#sthash.tY7Rq7Y8.dpuf
Trillion-Dollar Lawsuit Filed to Prove Sandy Hook Staged - See more at: http://americanfreepress.net/?p=22330#sthash.tY7Rq7Y8.dpu
Syrian Defector: Assad Poised to Torture and Murder 150,000 More - See more at: http://www.thedailybeast.com/articles/2014/07/31/syrian-defector-assad-poised-to-torture-and-murder-150-000-more.html?utm_source=feedburner&utm_medium=feed&utm_campaign=Feed%3A+thedailybeast%2Farticles+%28The+Daily+Beast+-+Latest+Articles%29#sthash.f5TX5EFl.dpuf
Syrian Defector: Assad Poised to Torture and Murder 150,000 More - See more at: http://www.thedailybeast.com/articles/2014/07/31/syrian-defector-assad-poised-to-torture-and-murder-150-000-more.html?utm_source=feedburner&utm_medium=feed&utm_campaign=Feed%3A+thedailybeast%2Farticles+%28The+Daily+Beast+-+Latest+Articles%29#sthash.f5TX5EFl.dp
C A N A D A
Loblaws verifying accuracy of its coin-counting machines after concerns arise
Toronto cop Forcillo granted bail while he appeals six-year sentence

Somebody is stealing female mannequins in Belleville, police say
'A shady game': Air Miles hiding merchandise from us, claim customers
Calgary man detained in Turkey accused of plotting failed coup, friend says
Toronto bar faces social media storm over alleged racial discrimination
Canada enacts internet ban for sex offenders
Catholic school board chair revises sex-ed view after son reveals sexual abuse
Critics of assisted-dying law launch new court challenge
Victoria lawyer Doug Christie, who defended Zundel and Keegstra, is dying - See more at: http://www.timescolonist.com/news/local/victoria-lawyer-doug-christie-who-defended-zundel-and-keegstra-is-dying-1.80575#sthash.K3ROXUwt.dpuf
Victoria lawyer Doug Christie, who defended Zundel and Keegstra, is dying - See more at: http://www.timescolonist.com/news/local/victoria-lawyer-doug-christie-who-defended-zundel-and-keegstra-is-dying-1.80575#sthash.K3ROXUwt.dpuf
Victoria lawyer Doug Christie, who defended Zundel and Keegstra, is dying - See more at: http://www.timescolonist.com/news/local/victoria-lawyer-doug-christie-who-defended-zundel-and-keegstra-is-dying-1.80575#sthash.K3ROXUwt.dpuf
Victoria lawyer Doug Christie, who defended Zundel and Keegstra, is dying - See more at: http://www.timescolonist.com/news/local/victoria-lawyer-doug-christie-who-defended-zundel-and-keegstra-is-dying-1.80575#sthash.K3ROXUwt.dpuf
Victoria lawyer Doug Christie, who defended Zundel and Keegstra, is dying - See more at: http://www.timescolonist.com/news/local/victoria-lawyer-doug-christie-who-defended-zundel-and-keegstra-is-dying-1.80575#sthash.K3ROXUwt.dpuf
Victoria lawyer Doug Christie, who defended Zundel and Keegstra, is dying - See more at: http://www.timescolonist.com/news/local/victoria-lawyer-doug-christie-who-defended-zundel-and-keegstra-is-dying-1.80575#sthash.K3ROXUwt.dpu
Tori Stafford killer Terri-Lynne McClintic admits prison assault