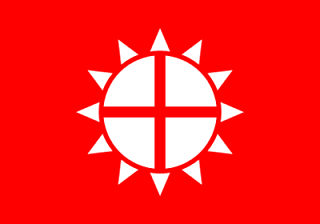 NATIONALIST PARTY OF CANADA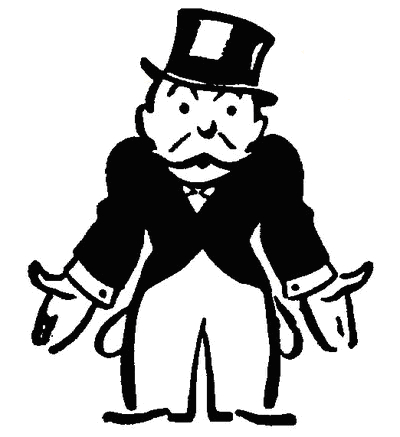 GLOBALIST FLUSTERED: WHITE RACISM GUARDING TRUMP
by Don Andrews


I Notice they're not talking about white racism on the controlled media anymore. There is a racist white elephant in the room that all the globalist media and their pundits are ignoring with fear and loathing as they try to bring the Donald Trump presidency down. They all know that it was a racial identity political winner president who was elected last November; 45 million mostly white Americans chose Donald Trump to represent their hopes and grievances in Washington. These white Americans' hopes for changes in the economic and foreign policies of the federal regime spending billions on wars and foreign aid through unfair free trade deals, leaving millions of Americans unemployed.
Everyone in the mainstream media was opposed to the pro-white traditional presidential choice to re-establish a prosperous and peaceful white society. Now any word spoken or hinted at against their hero by the globalist anti-white mainstream media, is condemned as obstructionist and treacherous by Trump's voters. That's why voter support hasn't moved an inch, much to the media's chagrin. They still like him!, is their plaintive cry that they prove every day they are opposed to their are opposed to their white wishes.
Donald Trump is surrounded by globalist traitors from the insider establishment , now dubbed "The Dark State", even by the establishment's own media. It's as if the cat's out of the bag... all the conspiracies are true. There is a great international cabal of characters out to establish a One World Order government where racial and nationalist aspirations will be crushed and Nature will be reversed to form a forced multicult world waiting for the Tower of Babel destruction and the establishment of Nature /God's races, languages, etc. They'll never make it because commie/feminists are working against human nature that no imperial troops can control. Trump's troubles are White people's troubles in America-- complicated, convoluted scandals of interest contact with Russians, biased establishment stooge Comey's notes mean nothing to Trump's supporters, which just frustrates and bedevils his enemies; they don't dare jump his administration's ship for fear of a backlash by Trump's white voters. They're all playing it very cagey, and guys like Ryan, McCain and Graham are choosing their words very carefully. They know that so far, Trump's support is solid. However Donald Trump must remember every night when he goes to bed the white faces of his rally supporters expecting him to do something for America. Trump must address those crowds more and become the people's president, not a pilgrim to pay homage to the rich and powerful Semites in the Middle East or in his White House with the globalist son-in-law and his new Jewish-converted daughter Ivanka Kushner, an un-elected couple who white supporters look upon with suspicion.
Trump's white Americans don't care about far-off ISIS, Syria, Iraq, Afghanistan or Somalia. They know the more globalist mercenaries go and bug them there, the more it will cost over here with new refugees and bloody war costs. It's up to White Nationalist activists to remind Trump every day -- no more wars, rebuild America! Shut the border! It's that simple, while the enemies' media prattles on with new minute twists to imaginary scandals that only Trump's detractors are distracted by, following blindly and ignorantly in a parallel universe.
If Donald Trump fulfills his promises, his enemies' impeachment daydreams will be just that. When 45 million white Americans stand by him, they wouldn't dare.
NPC SITE PAGES:


ACTIVITIES PAGE: http://www.natparty.com/activities.htm

DON SAYS: http://www.natparty.com/DSA.htm

LINKS PAGE: http://www.natparty.com/links.htm

WAR NEWS PAGE: www.natparty.com/war.htm

NEWS PAGE: http://www.natparty.com/natnews.htm
CRIME NEWS PAGE: http://www.natparty.com/crime.htm

HISTORY BITS: http://www.natparty.com/history.htm

LETTERS PAGE: http://www.natparty.com/editors.htm

BOB's BEAT PAGE by Bob Smith: http://www.natparty.com/bobsbeat.htm

ARTS AND REVIEWS PAGE: http://www.natparty.com/reviews.htm

SCIENCE AND NATURE PAGE: http://www.natparty.com/science.htm

OPINIONS PAGE: http://www.natparty.com/opinions.htm
NPC WEBSITE GOOGLE SEARCH: http://www.natparty.com/search.htm


NPC EDITORIAL ARCHIVE PAGE: http://www.natparty.com/archive.htm

Contact the NPC at
natparty@mail.com


or by mail:

Nationalist Party of Canada
PO Box 3037
Toronto Ontario M4L 2A0 Canada